RedBull ice cross downhill
World Championships
Jacqueline was born in Brantford, Ontario, Canada in 1991. She had a very active childhood, growing up in the small country town of St. George. She has always played many different sports, and Hockey has been a big part of her life. Currently, skiing, motocross, wake boarding, long boarding, skydiving, rollerblading and of course ice cross down hill are part of her day to day activities. This active lifestyle goes hand in hand with her line of work as a professional Stunt Woman. Her Work can be seen in tv shows such as Orphan Black, and The Strain or the Film "Suicide Squad", Molly's Game and IT chapter 2.
When Jacqueline saw Red Bull Crashed Ice on tv for the first time, She immediately knew it was something she had to try. She signed up for the next available qualifier, and was chosen for try outs. She made it through, and raced for her first time in Quebec City in 2011.
Jacqueline fell in love with the fast paced, heart pumping sport and so began her journey to be the Woman's World Champion.
Without access to an ice cross track, practicing the sport can be difficult. She started training in many diverse ways to replicate the obstacles faced on an Ice Cross track. Skiing, Rollerblading, and skating daily.
Her hard work and dedication payed off in the 2016 season when she gained the title of the first Women's World Champion of Red Bull Crashed Ice and for the back to back title in the 2017 season.
The skills of the women's have improved immensely making it more of a challenge. Jacqueline finished 2nd overall for the 2018 and 2019 season. This has given her even more momentum to win the title of World Champion back in 2020!
Please follow her journey to see if she can get her title back of RedBull Crashed Ice Women's World Champion .
The sport
Ice Cross downhill is a winter sport taking the world by storm. Four skaters compete, side by side, down custom built Ice Cross tracks. The tracks feature drops, turns, jumps and bumps, and are unique in that they're located in the middle of major cities and on ski slopes. The thrill isn't only for the athletes—spectators are positioned close to the action, watching from the track's boards as athletes fly past them at speeds of up to 80km/hr. The top two racers advance from each round until the electric final event, where athletes put it all on the line to cross the finish line in first place.
The All-Terrain Skate Cross Federation (ATSX) is the international governing body for the sport of Ice Cross Downhill. The ATSX was founded in 2015 to promote and set up rules and guidelines for the sport.
Each year, Ice Cross Downhill athletes—from across 70 countries— compete in several races forming the Ice Cross Downhill World Championships. Races are categorized as either ATSX 1000, 500 or 250 level, indicating the number of ranking points available to the winner. Red Bull sponsors the 1000 level events under the title, "Crashed Ice." Lower level races, known as "Riders Cup"events, exist to supplement the Crashed Ice tour by acting as a qualification system. Crashed Ice competitors must qualify for 1000 level events through Riders Cup points, and points accumulated from all race levels count towards the world rankings—which, at the end of each season, determines the World Champion.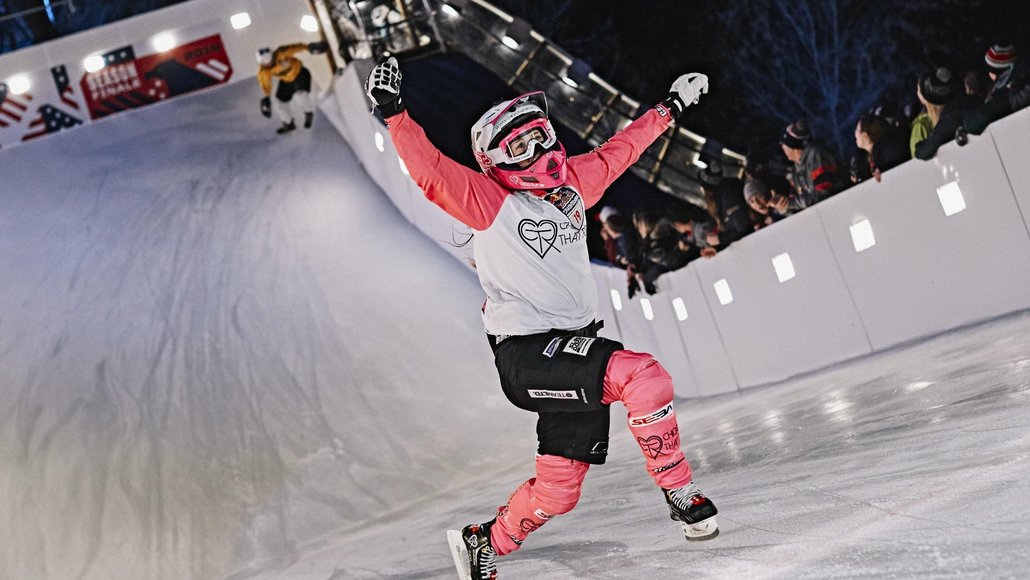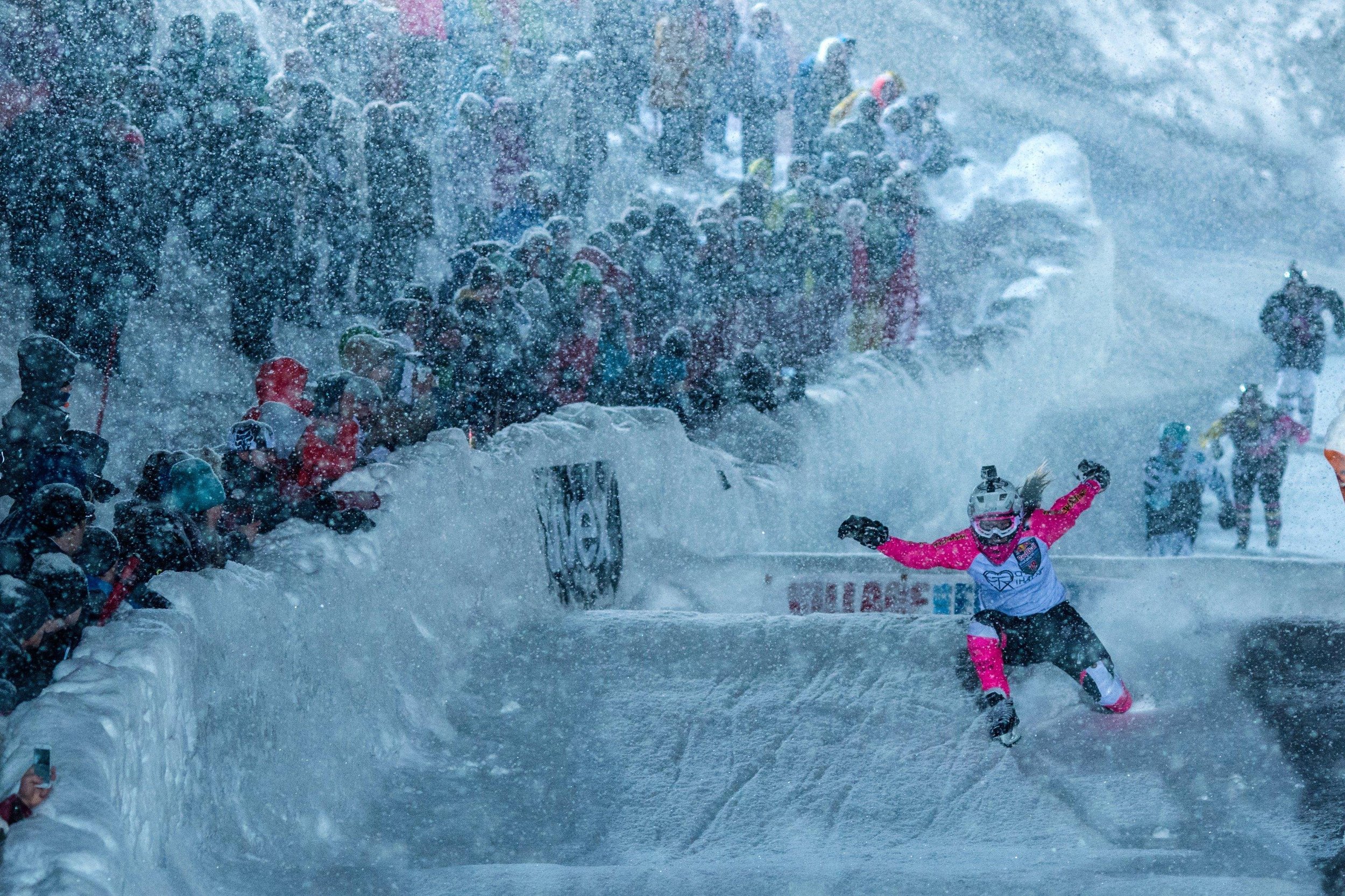 Race Achievements
2016- First Women's World Champion

2017- World Champion

2018- 2nd Overall

2019- 2nd Overall
Race Schedule For 2019/2020:
Stay tuned for upcoming races!
Thank you to all my sponsor who help make this journey possible!
If you are interested in a sponsorship please email me at jacqueline.legere@live.com